- Sarah Fielke, author

Quilting From Little Things
Happy Wednesday everyone! Today we're discussing designer
Sarah Fielke
and her latest book,
Quilting From Little Things
. Newly available from Krause, this book celebrates Sarah venturing out as a solo author and discovering her own, unique style as a quilter.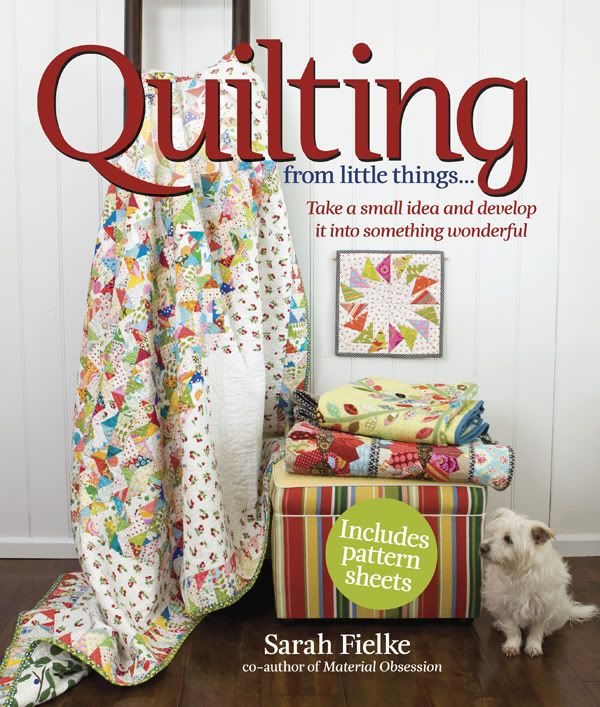 Co author of the hugely popular books,
Material Obsession
&
Material Obsession 2
(two of my absolute favorite eye candy quilt how to's) Sarah explains in her introduction that this book is a daring "
journey of self discovery
" and urges everyone to "
find the courage to try something different
." All of the projects in this book are shown in pairs: one in mini, or doll quilt size, and one full size inspired quilt. Sarah's reasoning behind this concept? It's simple, she feels that you'd be more apt to try a new technique or method if you weren't committing to a large project. Try something small, get comfortable with it, master the art before working on the larger scale.
Sounds real user friendly and encouraging, right?
It is!
Here's a picture of Sarah working in her studio. She's lovely, right? She looks calm, peaceful and right at home. I'm sure all of us strive to be this relaxed and focused when working at our craft. To say that I don't have the biggest quilting crush on Sarah would be a lie. Her quilts and the way she mixes fabrics get me all hot and bothered, in a quilting sense. I love her to pieces.
I hope I can persuade you enough today to run out and buy a copy of
Quilting From Little Things
. If not for the awakened understanding of quilting you might obtain, but for the beautiful way this book is photographed. It's just as exciting visually as it is mentally. I may sound like a big quilt geek here, but Sarah doesn't disappoint with
Little Things
. The photography is right on par with the standards that were set in MO and MO2. Rich, bright quilts full of scrappy style in attractive settings. And plenty of close ups to get your mouth watering.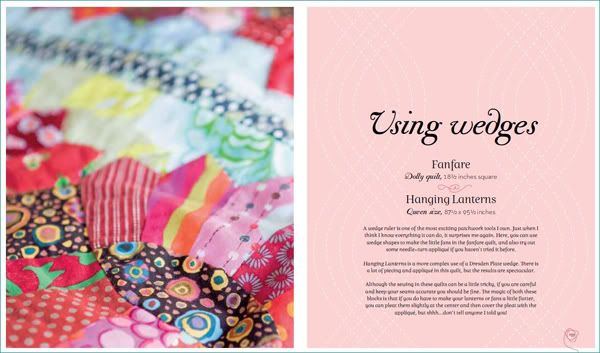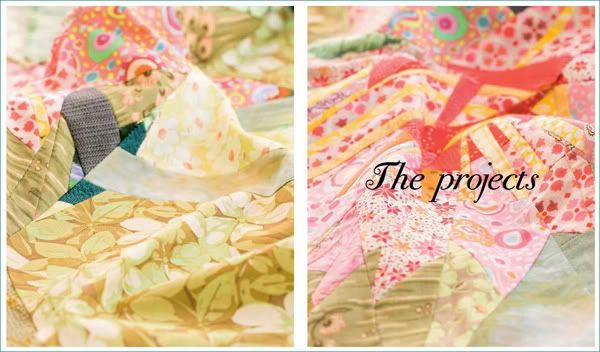 One of the main aspects of this book that I like so much is that it's written in first person for the majority of it. It's almost as if you're having a conversation with Sarah in her studio and she's telling you all about how she chooses fabrics. Her philosophy about using large scale prints, how she hardly uses any solids in her quilts... as each chapter progresses you get to know Sarah more and more. This book is real personal for her and gives the reader a peek into the reasoning behind her quilting process.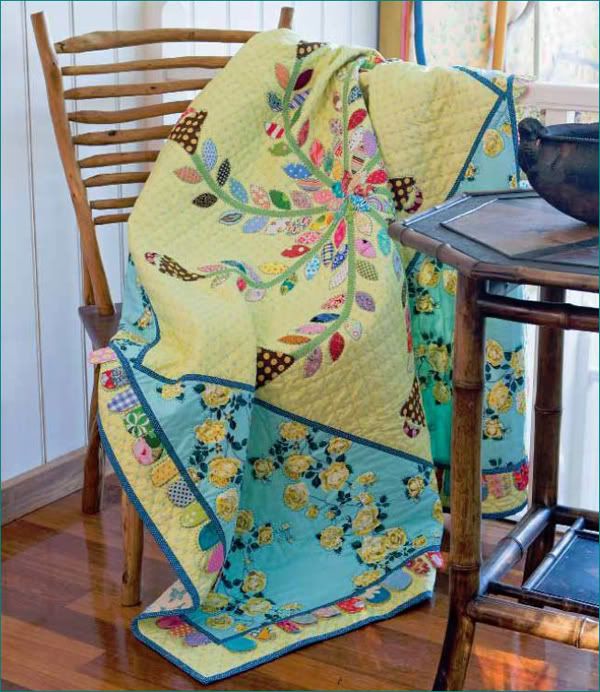 Ten pairs of projects ranging in difficulty from straightforward piecing to more than one complex technique required take you through different skills and descriptions like: Row by Row Construction, Strip Piecing, Deconstructed Piecing, Applique with Bias Strips, Flying Geese and Foundation Piecing, Inset Piecing, Needle-Turn Applique, Using Wedges, Step-Down Piecing, & Feathered Blocks. The instructions are clear cut and full of hand drawn diagrams.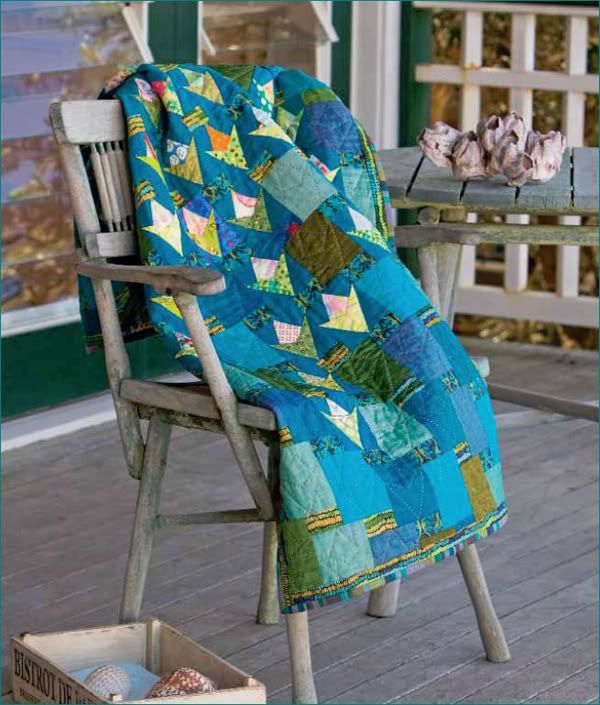 And have I mentioned the GORGEOUS quilts?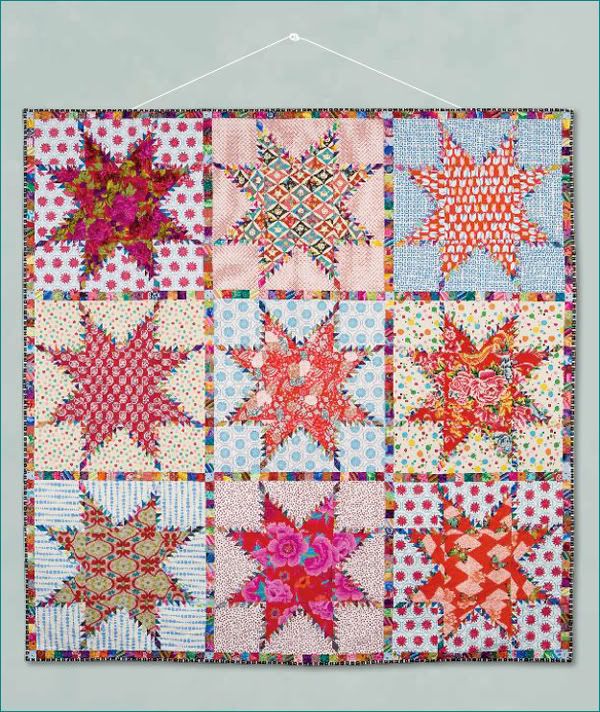 The way she presents the material in this book is inspiring and the lessons she teaches are worth their weight in gold. This is not a straight forward, run of the mill quilting book. It's a tool to help you grow as a quilter and one, I'm sure, you'll be coming back to again and again! Sarah Fielke is a super talent in the quilting world and a wonderful teacher.
Thank you Sarah, for inviting me to participate in you blog book tour! It's an honor.
I want to leave you all with a quote from the book and one of the reasons why I believe Sarah and I would get along famously...


- Sarah Fielke, author

Quilting From Little Things
... a woman after my own heart! Bless you, Sarah!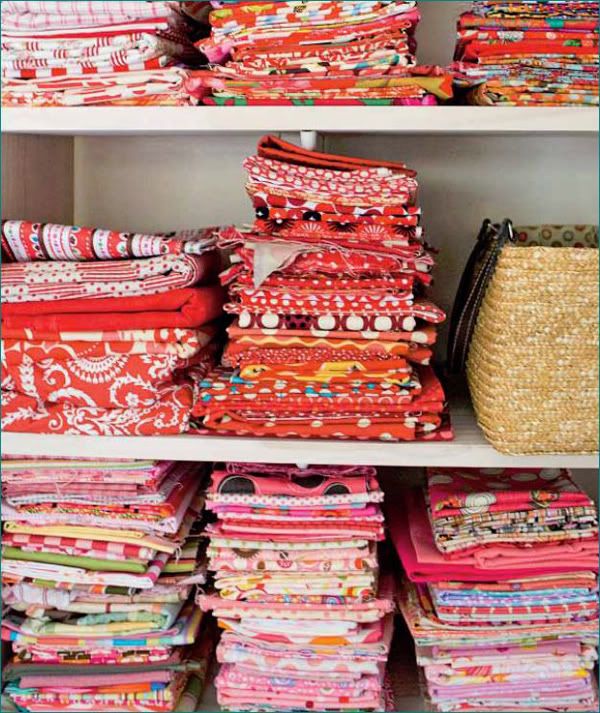 Here are several other sites talking about Quilting From Little Things...
Monday 28th November:
Fat Quarterly
&
Amy Ellis
Tuesday 29th November:
Thomas Knauer
Wednesday 30th November:
Camp Follower Bags
&
Ryan Walsh Quilts
Thursday 1st December:
The Happy Zombie
&
Moda Lissa
Friday 2nd December:
Mrs Schmenkman Quilts
&
True Up
Saturday 3rd December:
Pink Chalk Fabrics
&
Pam Kitty Morning
Sunday 4th December:
Sew, Mama, Sew!
&
Pat Sloan
You can purchase your own copy of Quilting From Little Things at the Martha Pullen
store
. They're currently offering $5 off if you use the promo code
QUILTLITTLE
.
Happy quilting,